Control all of your finances with ease: Enter your budget, get insights and keep track of all your income and expenses.

Easy to setup ✅No login required ✅Works also offline ✅
When you start Budget Flow for the first time, the app guides you step by step through the most basic entries such as creating a new budget book and recurring transactions. This makes it very easy to get started.
Create one or more budgets, assign them to a category and set a repetition interval. As soon as you add a new transaction, it will automatically be included in your budget.
With the cross-app period selection, the amounts of your entered budgets are even automatically calculated for the corresponding period (e.g. the monthly budget projected for the whole year). This way you can easily see what your budget looks like for a given period to constantly improve your spending.
Budget Flow comes with a lot of features with which you can easily add new transactions. Besides the possibility to enter transactions manually, there is also an integrated receipt scanner that automatically detects the amount, date and seller without you having to enter anything manually. This even works completely offline.
You can also create recurring transactions with different intervals (for example monthly or yearly) and let end them automatically when a certain date is exceeded.
In addition to the features already mentioned, you are also able automatically convert foreign currencies to your main one based on the current exchange rate, add multiple amounts to a transaction using the built-in calculator, attach photos and your current location, set reminders for future transactions, and much more.
The dashboard allows you to see your current financial situation at a glance. Besides different types of charts (accounts, balance, income and expenses), the app also offers many other widgets that you can place on your dashboard. Which widgets are displayed and how you arrange them, however, is entirely up to you.
In addition, Budget Flow offers numerous sorting and filtering options. For example, you can set the displayed time period across the app and search for keywords or tags in many areas of the app. This makes it easy to find exactly the item you are looking for.
You no longer have to add up expenses with friends or family. Just share your budget book with them and work on it together. You can even create multiple budget books if you want to share only a specific one with them (for example, one for a vacation or just for your family).
Budget Flow was developed natively for the Apple ecosystem, which is why features such as iCloud synchronization are fully integrated. This means that your data is always up to date on your Mac, iPad, iPhone and Apple Watch and therefore won't get lost if you ever change devices.
Supports all Apple devices
Because Budget Flow is built for the Apple ecosystem, it's also compatible with all your Apple devices and optimized for each one of them. This includes support for device-specific features such as lock screen widgets on the iPhone, Split View, Slide Over, and Stage Manager on the iPad, keyboard shortcuts on the Mac, and complications on the Apple Watch.
We take privacy very seriously and believe that your finances are your own business. For this reason, your data is stored exclusively on your device or (optionally) in your personal iCloud.
In addition, you are always in control. This means, for example, that you can easily delete your data by resetting the app and adjust the app's access permissions at any time.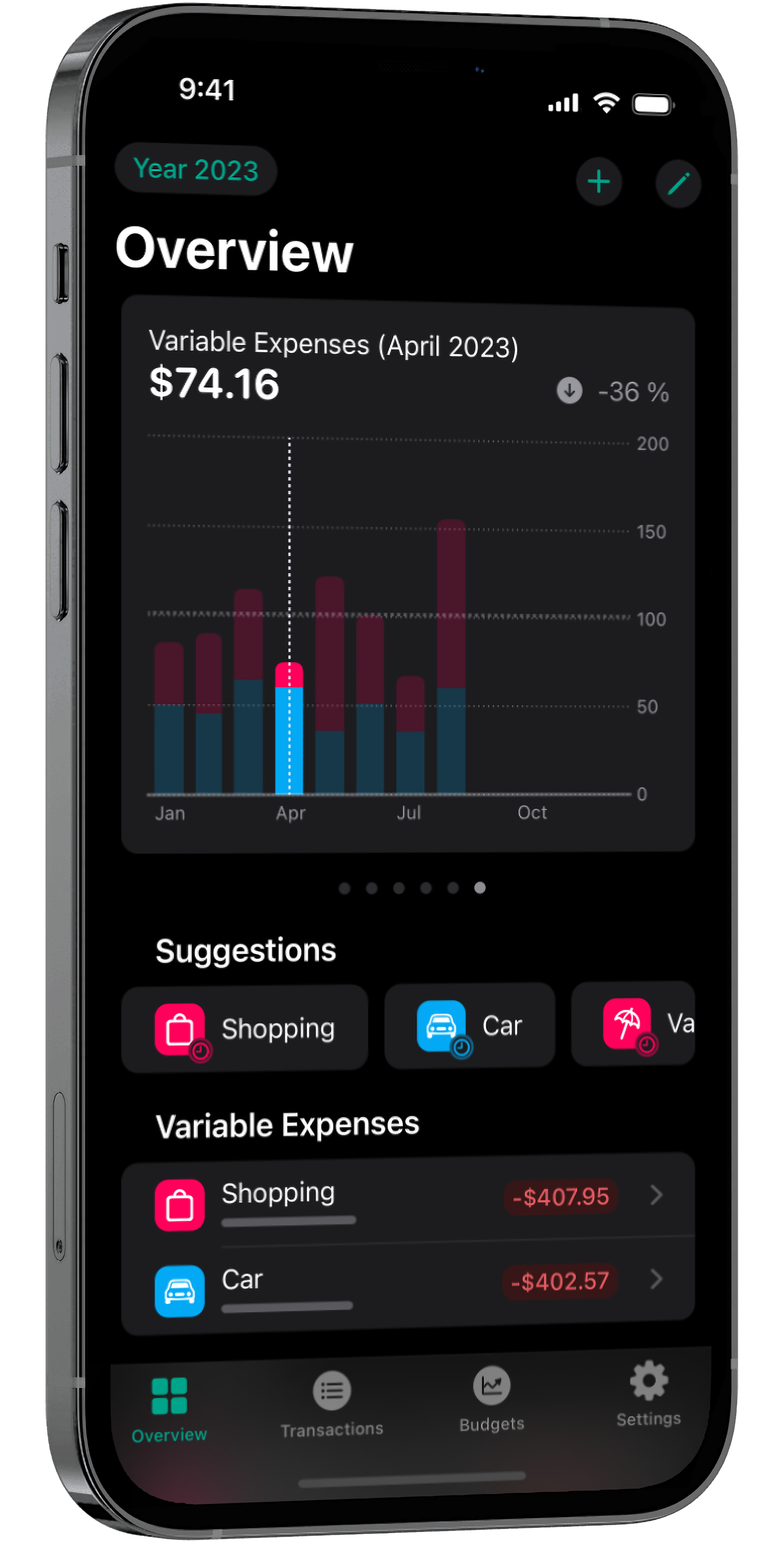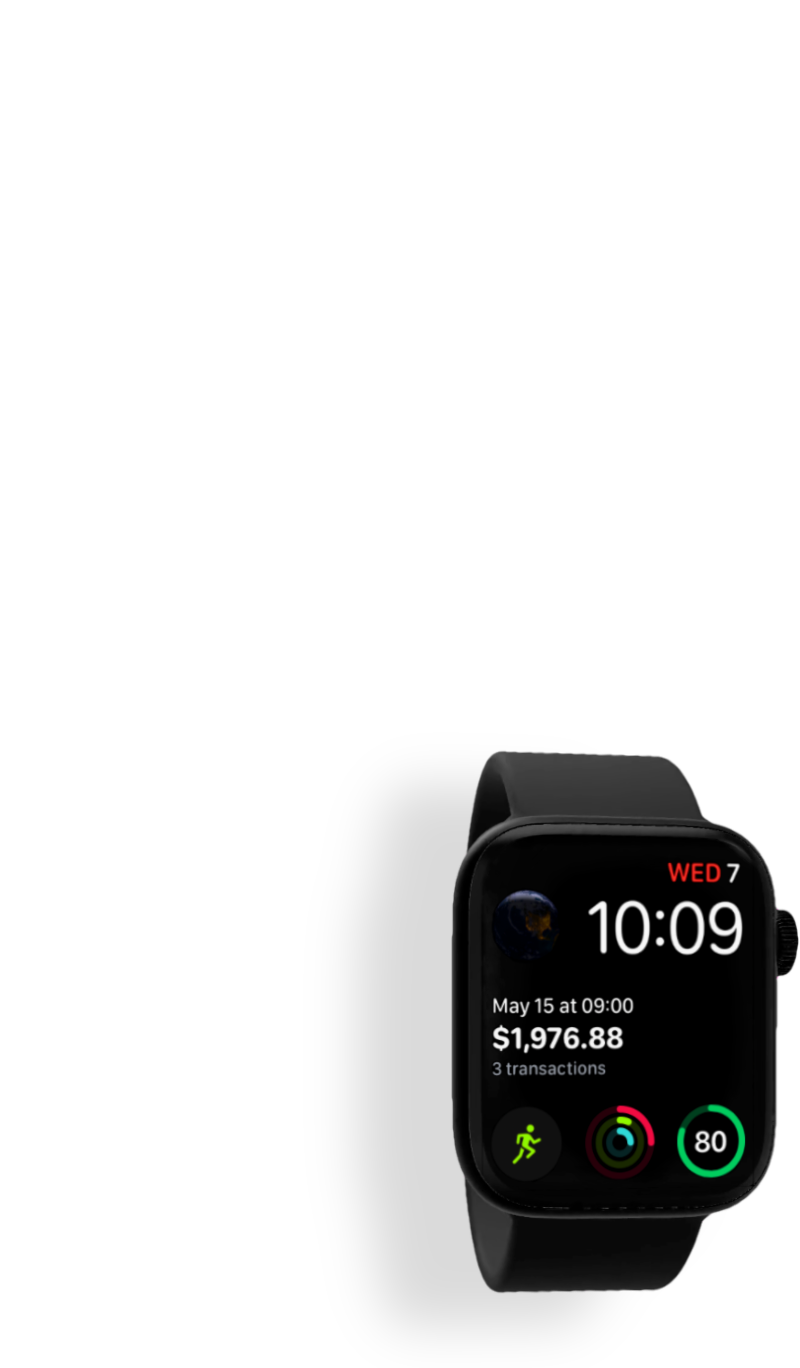 Widgets
Provides numerous widgets for your home screen, lock screen and Apple Watch to see your current balance or next transactions without having to open the app.

Siri Shortcuts
Use Siri shortcuts to ask Siri something about your budget or to perform actions like creating new transactions.

Dark Mode
Supports native dark mode of iOS and iPadOS as well as setting a custom style by default.

Personalization
Allows you to personalize the app by setting a custom accent color or a different app icon.

Responsive Design
The design of the app is fully responsive. This allows you to resize the app window as needed, as it supports Slide Over, Split View and Stage Manager on iPad.

Accessibility
Budget Flow was developed with accessibility in mind. For this reason, the app supports dynamic text sizes and uses high contrast for the most important controls.
Ready to bring order into your finances?
Just open your camera app and scan this QR code...
...or click on the button below to download Budget Flow for free!